Student Ombuds
The Ombudsman is an independent body whose function is to defend and protect the rights and interests of all ISPGAYA students.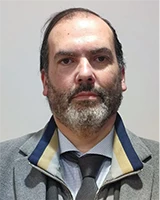 Rui Ferreira
Rui Ferreira has a degree in Economics from the Faculty of Economics, University of Porto and has vast experience in business management where he carries out his professional activity. He also has extensive experience in higher education, both as a lecturer in specific areas of Accounting and Management, and as a member of scientific and pedagogical boards in ISPGAYA. He extends his active civic participation to sports management, currently at the Porto Handball Association.
The Student Ombudsman is an independent body, whose legal basis is provided for in the Legal Regime of Higher Education Institutions. The Ombudsman's mission is to promote and defend the rights and interests of students. In addition, it carries out and develops its action in conjunction with the student association and with the institution's bodies and services, namely with the pedagogical council, as well as with its organic units.
The interaction of the academic community is very important for the performance of the Student Ombudsman's functions. Thus, you can contact the Ombudsman through the following email address: provedor@ispgaya.pt