Welcome to Instituto Superior Politécnico Gaya
Discover our training offer:
Boost your skills with us
We have modern facilities to offer, close proximity between the faculty and students, as well as an excellent academic atmosphere.
The job market awaits you
We aim to give you the tools you need to create a meaningful career and make the best decisions for your professional and personal life.
Where the Future Leads You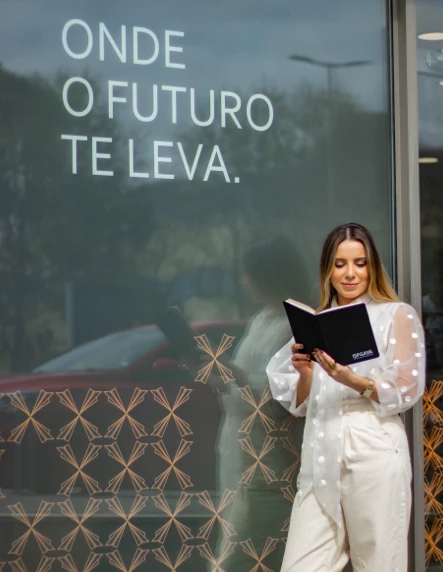 Experience
Since 1990 training future entrepreneurs. We have been a leading educational institution for over 30 years in Vila Nova de Gaia. Either for the quality of its courses, or for the qualified teaching staff, or for the stimulating and differentiating academic atmosphere.
Trained Professionals
Training continues to be one of our main pillars. We are recognised for our excellent training and we have already trained more than 3500 successful professionals. Here students have the opportunity to build their personal and professional future.
Companies
We work closely with companies, being attentive to their needs and keeping up with their aspirations. We have protocols signed with more than 200 companies that guarantee the quality of internships and allow the integration of students into the job market.
Do you still want to know more? We can help you
Applying for higher education is a very important step, it is the starting point for becoming a successful professional. ISPGAYA has the ideal access modality for you, whether you have finished secondary education or are already working and want to improve your knowledge.
Testimonies
De forma a consolidar os conhecimentos na área da segurança de informação e cibersegurança, optei pelo mestrado de Cibersegurança e Auditoria de Sistemas Informáticos do ISPGAYA, por proporcionar uma diversidade de oportunidades na área e a sua transversalidade nos transmitir competências e conceitos imprescindíveis a esta nova realidade (Segurança Digital).
Manuel Oliveira
Estudante Mestrado
Escolhi o ISPGAYA por recomendação de outros alunos e da mesma forma também, eu o recomendo. A maioria dos professores e colaboradores que me acompanharam ao longo da minha licenciatura em gestão foram sempre muito prestáveis e cada um com a sua função proporcionaram me momento inesquecíveis que me enriqueceram para o meu futuro. Por isso quero desde já agradecer a todas as pessoas que me acompanharam, porque em cada dia que estiveram presentes na minha vida deixaram o seu contributo para a minha realização pessoal e profissional, muito obrigada.
Maribel Carvalho
Estudante ISPGAYA