Mechatronics Technology
The constant development of Industry 4.0 means that mechatronics professionals have their hands quite full. Come build the world of intelligent systems.
Coordinator
Presentation
The ISPGAYA Mechatronics Technology course provides markedly practical and experimental training, based on the theoretical knowledge required for professional practice.
Mechatronics Technology Technicians are qualified with skills that are much sought after in this industry and allow them to: Operate conventional machine tools; Program and operate machine tools with Numerical Command; Design and assemble pneumatic automation control circuits and systems; Design and assemble electromechanical and electropneumatic control circuits; Design, assemble and program command systems based on Programmable Logic Controllers; Detect malfunctions and repair industrial equipment; Plan and execute maintenance operations on industrial equipment or review and diagnose them.
The metalworking sector is one of the most exporting sectors in Portugal, has great growth potential and lacks qualified personnel.
Graduate Activities
Collaborate in the development of studies and projects to adapt systems and equipment to improve efficiency, gain in productivity and prevent breakdowns;
Configure, program and make mechanical parts using conventional processes and CAD/CAM technologies;
Correctly interpret and use manuals, schematics and other technical literature provided by manufacturers.
Identify the cutting parameters, namely speeds, feeds and penetrations, as well as the sequence of operations and the positioning of the part to be executed, needed to prepare elaboration of the machining programme;
Implement command and control systems for industrial equipment installations, based on electro-pneumatic and pneumatic circuits;
Interpret and execute drawings using CAD (Computer Aided Design) software, for later use to prepare software for CNC;
Interpret drawings, standards and other technical specifications to identify shapes and dimensions, functionality, materials and other complementary data relating to electromechanical and electronic equipment;
Machining parts using conventional machine tools;
Plan and establish the sequence and working methods of disassembly, repair and assembly of components and/or equipment and define the application of appropriate processes, materials and tools to carry out the work, according to the diagnosis made;
Plan, develop and control maintenance and conservation work on equipment, in accordance with safety, health and environment standards and specific regulations in force;
Program automata, used in the control of motors, servomechanisms and automated systems;
Repair, control and/or replace mechanical, electrical and electronic elements in automated equipment and systems;
Use IT means to improve the quality of the service.
Qualification
EQF Level 5
Businesses
With the aim of permanently monitoring the employment situation, ISPGAYA, through its Quality Observatory, maintains regular contact with its graduates.
The InfoCursos Portal of the Directorate-General for Education and Science Statistics (DGEEC) also presents data and statistics on the employability of the course.
Progression of Studies
Graduates of this CTeSP can apply for the following degree(s) without proof of entry:
Never stop learning
Come be part of the next generation of entrepreneurs and leaders, join us!
Live a challenging, enriching and motivating experience.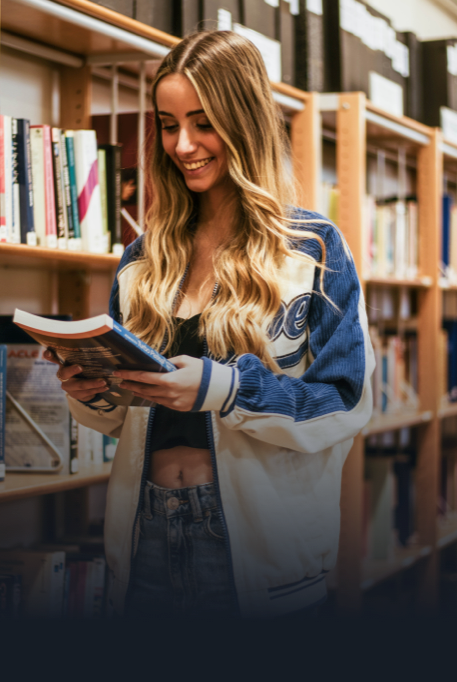 Pedir Informações
I consent to the use of my data for the purpose of commercial communications.