Accounting and Taxation
Take part in the growing globalisation of business and learn how to perform accounting, financial and tax duties in any type of organisation.
Coordinator
Presentation
The ISPGAYA Higher Technician in Accounting and Taxation course provides markedly practical and experimental training, based on the theoretical knowledge required for professional practice.
The Accounting and Taxation Technician collaborates in the financial, accounting and tax department of the entity, public or private, with competences in terms of financial accounting, management accounting and taxation, making the accounting record and contributing to the fulfilment of tax obligations (and others) of the entity, for the planning and control of internal management processes, to contribute to financial reporting and provide relevant information to the entity's management, with a view to its decision-making related to its economic and financial management.
Graduate Activities
Collaborate in supporting Management/ Direction, in the economic and financial management of the public or private organisation;
Collaborate in the implementation of auditing systems for the accounting and tax areas of the company or public or private organisation;
Collaborate in the preparation of the annual budget of the public or private entity, in its different aspects: financial, investment, purchases, production, sales, using appropriate methodologies;
Ensure the necessary procedures to fulfil the entity's obligations to the Tax Administration;
Organise files and manage accounting and tax information in accordance with the objectives defined by the Management/Direction of the entities;
Participate in the development of tax management policies;
Plan, organise and execute, autonomously, the financial and management accounting of the entities;
Prepare information to support the preparation of opinions and financial management reports with a view to efficient and effective performance of the public or private organisation;
Prepare reports on the performance of computer accounting applications in accordance with the SNC.
Prepare the documentation required to comply with legal obligations, including the necessary documentation for accounting and tax audits, in accordance with the guidelines of the management bodies;
Research, collect, select, prepare and review relevant information of a financial nature, required to fulfil the accounting obligations of the public or private organisation;
Use and promote improvements in computer applications to support the accounting and tax management of the company or public or private entity.
Qualification
EQF Level 5
Businesses
With the aim of permanently monitoring the employment situation, ISPGAYA, through its Quality Observatory, maintains regular contact with its graduates.
The InfoCursos Portal of the Directorate-General for Education and Science Statistics (DGEEC) also presents data and statistics on the employability of the course.
Progression of Studies
Graduates of this CTeSP can apply for the following degree(s) without proof of entry:
Never stop learning
Come be part of the next generation of entrepreneurs and leaders, join us!
Live a challenging, enriching and motivating experience.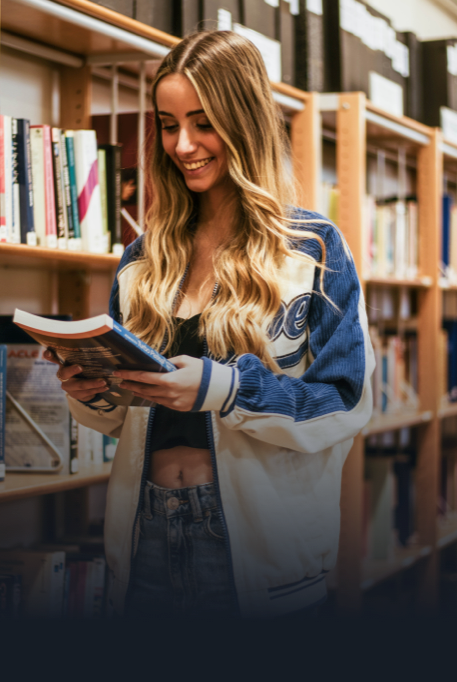 Pedir Informações
I consent to the use of my data for the purpose of commercial communications.